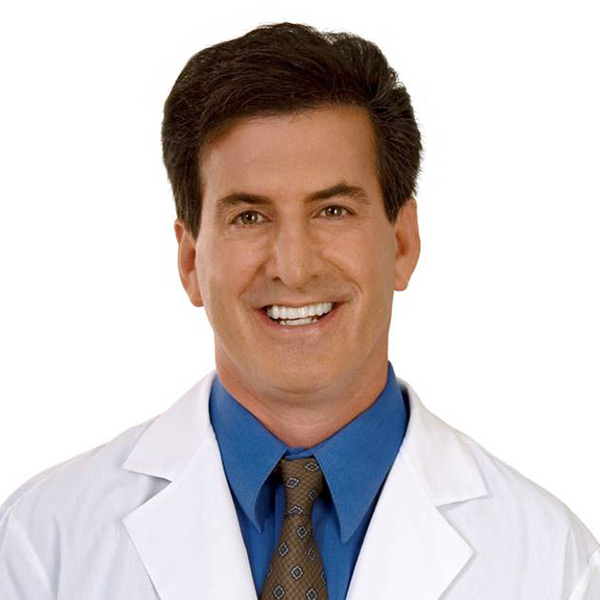 About doctor
Dr. Matt L. Leavitt, DO, FAOCD
Chairman Department of Dermatology
---
Biography
Dr. Matt Leavitt is a Board Certified dermatologist and founder of Advanced Dermatology and Cosmetic Surgery (ADCS), the largest dermatology practice in the US. He specializes in skin cancer, cosmetic surgery and general dermatology. He is the Founder and Chairman of Ameriderm, a division that provides billing and collection services nationally for dermatology practices.
Under the ADCS umbrella, Dr. Leavitt developed his medical-strength skin care products, R|Essentials, to complement his nationwide medical aesthetician program. This scientifically researched regimen is produced under FDA manufacturing standards and is formulated to treat all types of skin, from youthful to mature, as well as address medical conditions such as rosacea and acne. He further established an ADCS research division, which has undertaken numerous studies and testing for major pharmaceutical companies.
Dr. Leavitt also founded Medical Hair Restoration, a national company for surgical hair transplantation that became the second largest hair restoration practice in the country. Due to the merger of MHR and Bosley, he now holds the office of Executive Medical Advisor with that group, the world's largest.
Dr. Leavitt is recognized both nationally and internationally as an accomplished clinical researcher, surgeon, educator, lecturer, author, and humanitarian.
Professional Organizations/Memberships
American Academy of Dermatology
American Osteopathic College of Dermatology (AOCD) - Former President
North American Academy of Cosmetic Surgery and Restorative Surgery - Former Advisor and Trustee
American Board of Hair Restoration Surgery - a Founder and Former Vice President
World Hair Society - Founder
Hair Foundation - a Founder and Current President
International Society of Hair Restoration Surgery - Elected Past Board of Governors, Chairman and Committee Chair of Orlando Live Surgery Workshop
Achievements/Research/Honors/Awards
ADCS - Founder of Largest Dermatology practice in US
Orlando Live Surgery Workshop (hair)-Founder/Chairman 19 yrs- International forum
ISHRS Golden Follicle - Prestigious award given by peers in hair transplantation, plus three research grants**Merck and Pharmacia: educational monographs
Italian Society of Hair Restoration - Received Milestone Award - twice
National Education Foundation - Chosen to train physicians nationally on use of Botox
Erbium CO2 Laser - Selected to research and evaluate use in hair transplantation
Pioneered "zipper closure and crosshatching" techniques used in hair transplantation and invented numerous surgical instruments
Connetics - developer of dermatology medication - Former Clinical Advisor **Association for Corporate Growth - Outstanding Corporate Business Award
Florida Medical Business Journal - Recipient Physician Business Leadership Award; chose Advanced Dermatology and Cosmetic Surgery "Best Dermatology Practice"
Florida Business Week- Honored ADCS several times: patient care and management
Lexington International- HairMax LaserComb - Special Consultant
Merck Pharmaceutical Original study for hair-growth drug Propecia
Pfizer (now Johnson and Johnson) - Former Advisory Board Member
Abbott and Allergan - Member Advisory Boards and national speaker: dermatology
ADCS Research Division for pharmaceutical trials and testing - Founder
Lectures/Presentations
American Academy of Cosmetic Surgery
American Academy of Dermatology
American Hair Loss Council
Premier Hair Show
European Cosmetic Surgeons
Masters Teaching Workshop, Mexico
European Society of Hair Restoration
Orlando Live Surgery Workshop
American Association of Anti-Aging **ISHRS
Multi-Specialty Foundation for Facial Aesthetic Surgical Excellence
AOCD
Publishing
Edited special editions of the International Journal of Cosmetic Surgery (3 times)
"Corrective Hair Surgery" chapter for the medical textbook Hair Restoration 1st edition and "Follicle Facts" for the 4th edition
"Scalp Anatomy" and "The Consultation Process" for Hair Transplantation 4th edition
Hair Transplantation textbook 5th edition three chapters
Lasers and Non-Surgical Rejuvenation textbook: "Low-Level Laser Therapy" chapter
Authored: Women and Hair Loss: A Physician's Perspective, for consumers and referenced as a source in medical books - Reviewed by Richard Simmons
Authored: Children and Hair Loss: A Physician's Perspective (2013), for consumers
Professor/Teaching
Clinical Assistant Professor in Dermatology: University of Central Florida, University of Florida and NOVA Southeastern University where he is a preceptor for the Physician Assistant Program
Speaker: Dermatology Grand Rounds, UF and FL Society Derm Physician Assistants
Media
Interviewed by Forbes, Men's Vogue, Parents Magazine, International Herald Tribune, MD News, Cosmetic Surgery Times, 20/20, WGN, New Beauty, MuscleMag, WMMO, Healthy Aging, NBC iVillage, Men's Health, Orlando Business Journal, USA Today, LA Times, Dallas Morning News, VIVA! Magazine for Hispanic Women
Appeared: America's Health Network*CBS "The Early Show"*The Learning Channel
Humanitarian/Charity
Sponsor Ronald McDonald House & Crohn's and Colitis Foundation (CCFA)
Annual golf tournament, Orlando (7 times)
CCFA Chair of Take Steps, Orlando
National Board Member CCFA
Education
Graduate: University of Michigan and Michigan State University College of Osteopathic Medicine
Residency: Ohio University Grandview Medical Center