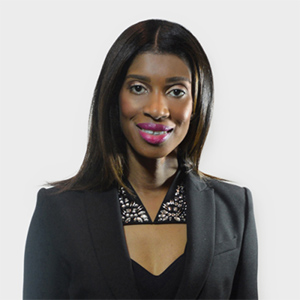 Dr. Debra Grayman
Faculty
---
Biography
Dr. Debra Grayman attended the University of Florida, completing her undergraduate studies in 1997, graduating with a Bachelor of Science in Microbiology. The next step in her journey to becoming a Dermatologist was attending the Morehouse School of Medicine, where she graduated in 2001 with a medical degree. Dr. Grayman completed her residency in dermatology at St. Luke's-Roosevelt Hospital Center. She completed a fellowship with the Skin of Color Center, which provided her with the knowledge and skills to provide care to Latinos, African-Americans, and Asians.
Patients will find Dr. Grayman to be kind, dedicated, and compassionate. She takes the time to understand patient's fears and their desires. She uses this information to provide them with individualized care. Her patients never feel like just a number, they know she views them as unique individuals.
Dr. Grayman lives in the Dr. Phillips area of Orlando, Florida with her twin sons, Tyler and Jaden, and husband Timothy. When she is not in the office caring for patients, she can frequently be found traveling, spending time with her friends and family, or enjoying a good book.